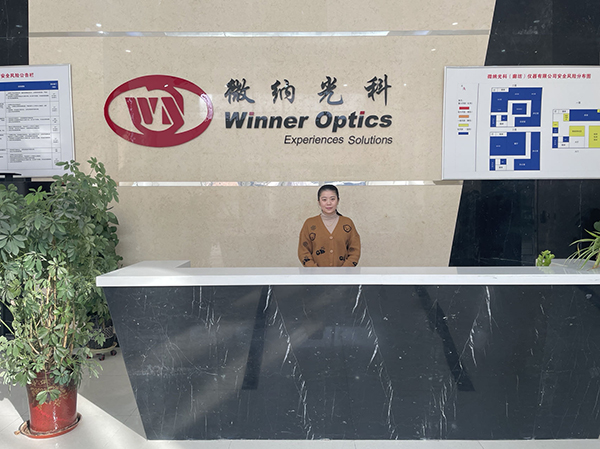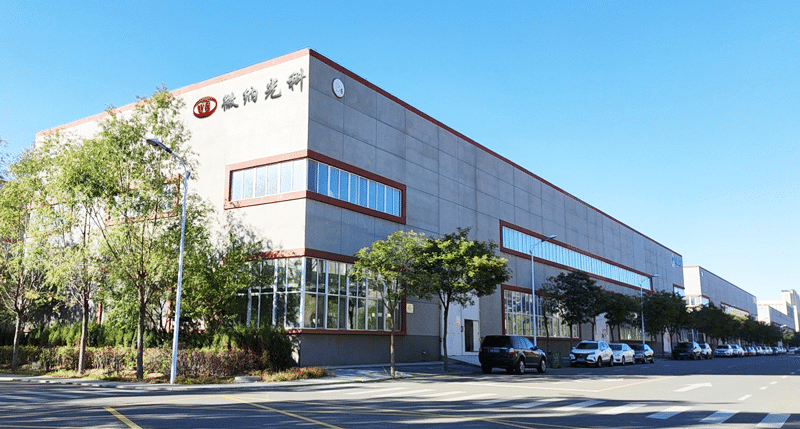 1.The team has rich experience and is committed to continuous innovation and creation. Winner Optics has jointly developed and applied for national patents with several doctors from the Nano Research Center of the Chinese Academy of Sciences and Harbin Institute of Technology. The product design is advanced and unique, with reasonable structure and stable quality. It is widely used in various scientific fields by universities, research institutes and industrial users. It has a R&D team of more than 30 people, and each R&D member in the team has more than ten years of work experience in this industry. Rich practice and experience accumulation have laid a solid foundation for iterative innovation of products. Currently, there are more than 30 series of more than 5,000 products for customers to choose from.
2.Adhering to the concept of "quality as the foundation and service as the guide". The production base of Winner Optics is located in Anshan High-tech Industrial Development Zone, Liaoning Province. It is an international high-tech zone approved by the State Council in November 1992 and a national 5A-level scenic spot at the foot of Qianshan Mountain. With an overall planning area of 122 square kilometers, it is one of the most dynamic areas in Northeast China for economic and technological development, and an important base for national high-tech industrialization. Relying on the support advantages of the national industrial base, we have advanced production equipment and technology, and strictly control the production process to ensure the quality and delivery of products; the perfect after-sales service system, quick response to after-sales problems, has won the trust and support of customers.
3. Focus on Winner Optics, analyze the micro world, and create a macro future. Relying on the micron-level processing industry and nano-level precise adjustment and positioning, Winner Optics is based on the domestic market and focuses on the international market. At present, our products have been exported to Canada, the United States, Germany, the United Kingdom, Italy, Australia, Singapore and other 20 countries and regions. We also hope to cooperate with more countries and regions in the future, exchange technology, and create a win-win situation.
Company History
Founding Roots and Vision

Business Experience and Innovation Strategy

Brand Story and Development History

Product Range and Specialization

Unparalleled Quality and Cutting-Edge Technology

Future Outlook and Global Expansion
Introduce

Wiener Optics, a subsidiary of Beijing Micro-Nano Optical Instrument (Group) Co., Ltd., has firmly established its leading position in the market by virtue of its excellent product series and commitment to providing cutting-edge solutions. This article delves into the brand's fascinating story and founder Wang Bingji's invaluable business experience that has driven its growth and success over the years.

Founding Roots and Vision

Winner Optics was founded by Wang Bingji, an industry veteran with a rich background in optics and engineering. Inspired by his passion for technological advancement and the transformative power of optics, Wang set out to build a company that would revolutionize the field and meet the changing needs of various industries.

Business Experience and Innovation Strategy

Wang Bingji's rich business experience has played an important role in shaping the brand journey. With his keen insight into market trends, he leads Winner Optics to develop innovative products that meet the diverse needs of customers. Under his shrewd leadership, the company has remained focused on research and development, investing in advanced technologies to stay ahead.

Brand Story and Development History

From humble beginnings, Winner Optics has grown into a formidable force in the optics industry. Building on Wang Bingji's visionary leadership, the brand takes a customer-centric approach to deliver products and services that exceed expectations. The company's commitment to quality and precision has earned the trust of customers worldwide.

Product Range and Specialization

Beijing Micro-Nano Optical Instrument (Group) Co., Ltd. focuses on the four major sectors of "micro", "nano", "light" and "science". In these fields, Winner Optics offers a wide range of state-of-the-art products, including electronically controlled translation stages, linear motors, optical cold processing equipment and image measuring instruments, etc. The brand's product portfolio also includes laboratory integration solutions such as laboratory furnishing and purification services, laboratory furniture and instruments/equipment.

Unparalleled Quality and Cutting-Edge Technology

Winner Optics sets itself apart by consistently delivering products of unparalleled quality. This commitment is rooted in the brand's state-of-the-art production facilities, stringent quality control processes, and a team of experienced professionals, ensuring that each product is made to the highest standards. The company's commitment to continuous improvement and innovation allows them to stay at the forefront of ever-evolving technologies and provide customers with the best solutions for their needs.

Future Outlook and Global Expansion

As Winner Optics continues to thrive in the optical industry, the brand remains firmly focused on future growth and global expansion. By forming strategic partnerships, participating in industry exhibitions and embracing emerging technologies, the company aims to strengthen its presence globally. With deep business experience and unwavering commitment to innovation, Winner Optics is well-positioned to seize new opportunities and shape the future of the optics industry.

In Conclusion

Under the visionary leadership of founder Wang Bingji, Winner Optical has become synonymous with excellence and innovation in the optical industry. Driven by a passion for delivering cutting-edge solutions, the brand's history highlights its unwavering commitment to customer satisfaction and technological advancement. With its wide range of high-quality products and dedicated team, Winner Optics will continue its extraordinary journey of success in domestic and international markets.